I was browsing Facebook the other day and noticed that one of my friends posted an article about how to make a beehive with mason jars. Curious, I read up a little bit on it.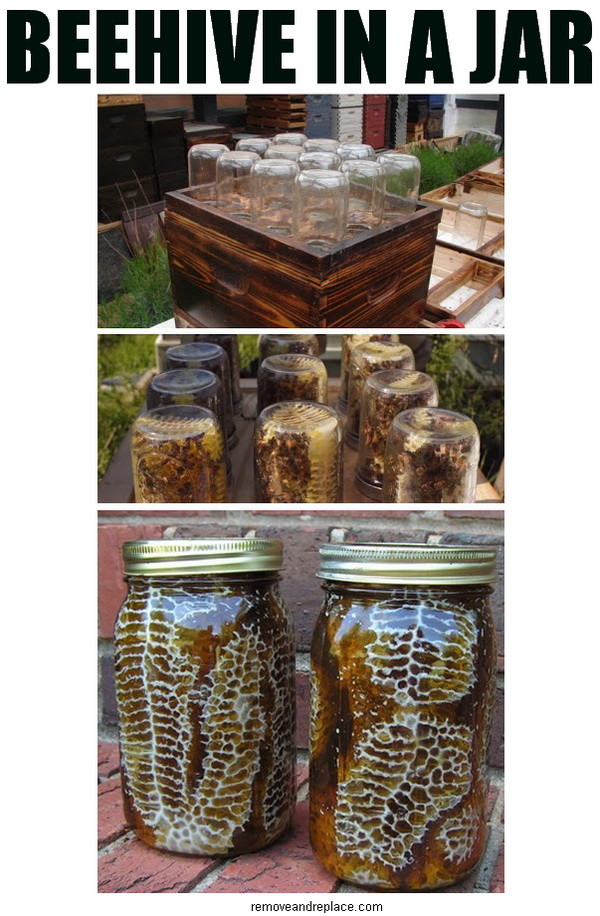 The theory is that since bees generally build honey in the upper parts of the hive, this is a remarkably easy to harvest honey without the need to go into the comb and pull it all out. The jars are a fairly easy way to avoid the mess that comes with it. It is also a creative observation hive idea.
You can learn how to make the jar lid
here
.